Yeah .. so the UEP Guys are a week early, just a part of what we deliver with our PROMPT, Responsive Service.  Public service announcement first … this is NOT the weekend to set your clocks ahead, that is next weekend and only for those you impacted!
But with Spring right around the corner, complete with making the ground soft with melting snow and rain aplenty, the timing seemed perfect to blog about bucket truck safety.
Poor ground conditions are a leading cause of crane and aerial equipment tip-overs.  In fact, 50% of crane and aerial equipment incidents occur because of improper setup of the vehicle or outriggers.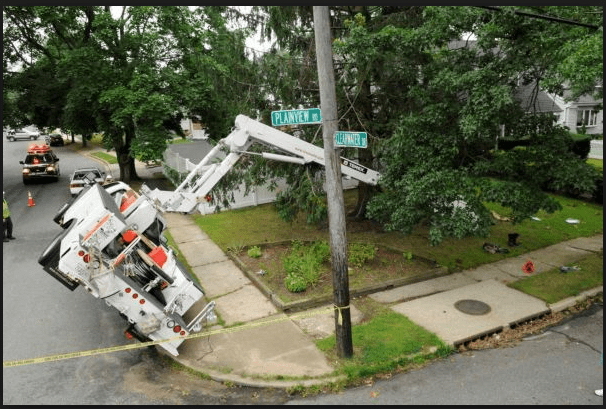 UGH!  It looks like our blog is being posted a little late for this guy. Well for the rest of you, here's a safety checklist.
Safety First.  Slow down and use common sense.
Follow the original equipment manufacturer's guidelines.
Inspect each outrigger foot.
Assess your ground conditions and improve where necessary.
Inspect outrigger pads prior and after use.
Inspect additional cribbing materials prior to and after use.
All handles must be used when lifting.  Only one handle should be used per person.
Use your legs as the primary source of lifting power.
Roll round pads using one person per side for stabilizing force.
Lowe or drop pads into position only after all personnel are located away from where the pad will be placed.
Always stack small pads on top of larger pads.  Never stack a larger pad on top of a small pad.
Do not span voids.
Be aware of and monitor your surroundings.
Place each outrigger foot squarely in the center of the outrigger pad.
Monitor the performance of your setup.
-40 degrees to 180 degrees Fahrenheit is the acceptable temperature operating range.
Alternate the use of both outrigger pad sides for best performance
Clean your outrigger pads following each use.
Securely stow your outrigger pads prior to transit.
Contact Utility Equipment Parts (UEP) today for all your bucket truck needs, including DICA Outrigger Pads.
The UEP Guys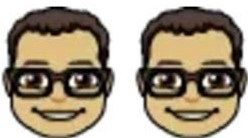 We Know Parts!!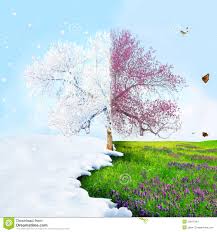 Thanks to DICA for allowing us to post their Safety Setup Checklist on our website.
The UEP Guys wish you a safe and sunny Spring!