Heavy-duty outrigger pads
Medium-duty outrigger pads
Read more about DICA
---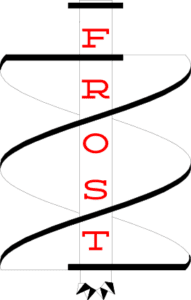 Augers
Cast heads
Hubs
Pilot, dirt, and rock replacement teeth
Shanks
Read more about Frost Auger Tooling
---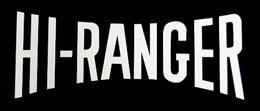 Bucket Truck Accessories
Buckets
Bucket Liners
Electrical Parts
Manuals
Seal Kits
Switches
Upper & Lower Controls
Valve Rebuild Service
Winch Ropes
Read more about Hi Ranger
---

Digger Derrick Parts and Accessories
Augers
Cast Heads
Hubs
Pilot, Dirt, Rock Replacement Teeth
Shanks
Read more about Pengo
---

Auger and Auger Accessories (Terex Texoma)
Bucket Truck Parts & Accessories
Buckets
Bucket Liners
Digger Derricks Parts
Electrical Parts
Seal Kits
Switches
Terex Telelect Manuals
Upper and Lower Controls
Valves
Winch Ropes

 
Read more about Terex Telelect
---

Bucket Truck Accessories
Buckets
Bucket Liners
Digger Derricks Parts
Auger and Auger Accessories
Electrical Parts
Manuals
Seal Kits
Switches
Upper & Lower Controls
Valve Rebuilds
Winch Ropes
Read more about Versalift
---
More Companies & Manufacturers Supported by the UEP Guys

Auger and Auger Accessories
Bucket Truck Parts
Bucket Truck Accessories
Buckets
Bucket Liners
Digger Derricks Parts
Manuals
Placards & Decals
Seal Kits
Switches
Upper & Lower Controls
Valves
Winch Ropes
---

Crane Parts & Accessories
Digger Derricks Parts
Electrical Parts
Manuals
Placards and Decals
Seal Kits
Switches
Upper & Lower Controls
Valves
Winch Ropes
---
Bucket Truck Parts & Accessories
Buckets
Bucket Liners
Electrical Parts
Manuals
Seal Kits
Switches
Upper & Lower Controls
Valves
Winch Ropes
---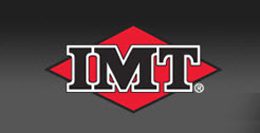 Crane Parts & Accessories
Electrical Parts
Manuals
Placards and Decals
Seal Kits
Switches
Upper & Lower Controls
Valves
Winch Ropes
---

Bucket Liners
Bucket Truck Accessories
Bucket Truck Parts
Buckets
Electrical Parts
Manuals
Seal Kits
Switches
Upper & Lower Controls
Valves
Winch Ropes
---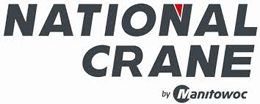 Crane Parts & Accessories
Electrical Parts
Manuals
Placards and Decals
Seal Kits
Switches
Upper & Lower Controls
Valves
Winch Ropes
---

Buckets
Bucket Liners
Digger Derricks Parts
Electrical Parts
Manuals
Seal Kits
Switches
Upper & Lower Controls
Valves
Winch Ropes
---

Bucket Truck Parts & Accessories
Buckets
Bucket Liners
Electrical Parts
Manuals
Seal Kits
Switches
Upper & Lower Controls
Valves
Winch Ropes
---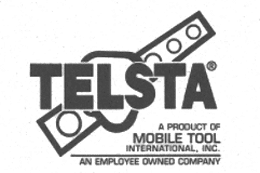 Bucket Truck Parts & Accessories
Buckets
Bucket Liners
Electrical Parts
Manuals
Seal Kits
Switches
Upper & Lower Controls
Valves
Winch Ropes
---

Cubes
Manuals
Pole Dollies
Pole Pullers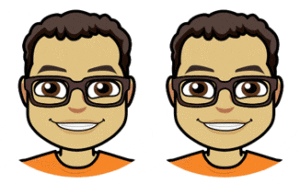 For over a decade the UEP Guys have been dedicated to supporting companies who own and operate
boom trucks
bucket trucks
digger derricks
utility trucks
Utility Equipment Parts will keep you supplied with all of the parts and accessories from popular manufacturers. you need to keep your
Employees safe
Utility vehicles running efficiently
Minimize downtime
The list on this page highlights some of the manufacturers and the parts handled by Utility Equipment Parts, LLC;  but this page doesn't list everything.  We support many brands; our most popular utility truck and accessory brands include:
Hi-Ranger
DICA
Pengo
Terex
Versalift
Other popular manufacturers include Altec, Elliot, Holan, IMT, LiftAll, National Crane, Reach-All, Stelco and Telsta. We also handle accessory manufacturers such as Tiiger and DICA.
To provide as many quality options as possible, the UEP Guys offer aftermarket parts such as bucket liners and replacement buckets too. These high-quality aftermarket replacements are compatible with many of the manufacturers' equipment listed on this page. Contact us directly for information about aftermarket parts.
At UEP we are proud to be able to deliver to you the critical parts, tools and accessories that make a big difference in your work and safety. No matter your job requires you to work with:
Utility lines such as electrical, telephone or cable lines
Tree or forestry services
Stadium or street lighting
Road signage
Construction
Local government
Since we can't listing everything we have available
Just let us know what can the UEP Guys do for you today.  Here is a short list of some of our  utility products:
Aerial Aprons
Augers & Teeth
Bucket Covers
Hooks
Nylaflow Tubing
Outrigger Pads
Screw Anchor Wrenches
Stanchions & Reels
Pole Pullers
Tool Buckets
Tow Ropes
Winch Ropes
Our office is located in Akron, Ohio but we can ship just about anything you need, anywhere you might be!