Brand Name & Aftermarket Bucket Truck Buckets, Liners, Covers, & Accessories
Utility Equipment Parts, offers brand name fiberglass bucket truck buckets & bucket liners for all major brands of bucket trucks. The UEP Guys offer aftermarket parts for boom trucks too. Aftermarket replacement fiberglass buckets are made to meet all applicable ANSI standards at a reasonable cost.
To protect your employees and your new bucket we also carry:
Accessories – saw scabbards, bucket aprons, trays and more!
Aftermarket Buckets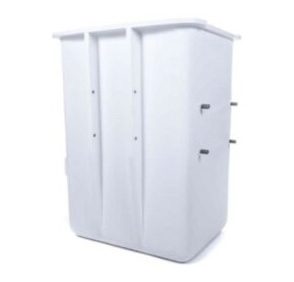 1 1/2-Man Rib-Mount Replacement Bucket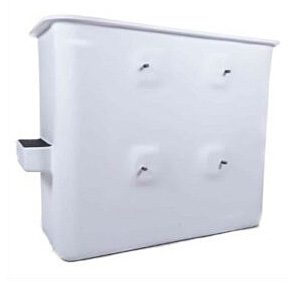 2-Man 4-Stud Mount Replacement Bucket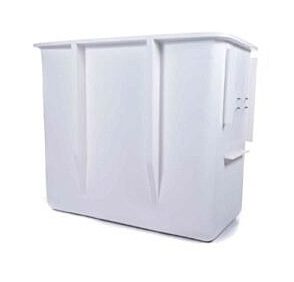 2-Man Rib Mount Replacement Bucket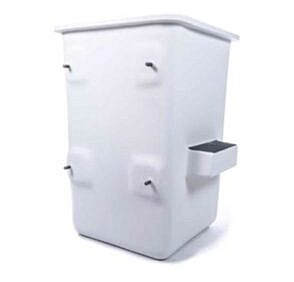 1-Man 4-Stud Replacement for XT Bucket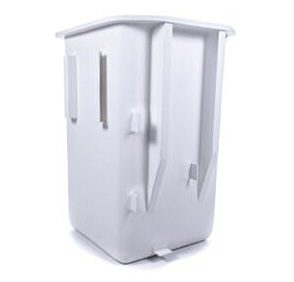 1-Man Rib-Mount Replacement Bucket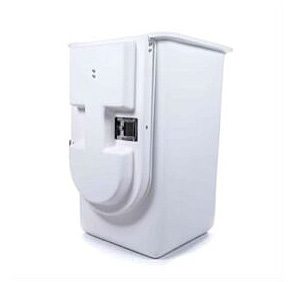 1 Man Replacement Bucket with U-Shaped Door
Utility Equipment Parts offers aftermarket fiberglass bucket truck buckets & bucket liners for all the
major manufacturers of bucket trucks
. The aftermarket replacement fiberglass buckets are made to meet all applicable ANSI and OSHA standards. We offer a variety of bucket sizes with rib mount and 4-stud mounts.
Options available for boom truck platforms include:
Bucket repair
Extra step
Fiberglass angle for mounting upper control guards
Various covers/guards – sheave guards, hose guards, platform covers, boom tip covers
Safety decals
UEP can the drill bolt holes on rib mount buckets when our customer provides the template.
Lead times on delivery of buckets may vary according to busy times of the year. Many common buckets & liners may be in stock.
DISCLAIMER: Utility Equipment Parts, LLC is not sponsored by or affiliated with Altec or any of the brands listed below. Neither Altec nor any of the other brands listed below manufacture, sell or distribute the goods advertised herein, and UEP makes no claim that the replacement fiberglass buckets manufactured for Altec or any other of these brands' vehicles comply with Altec or any other of these brands' manufacturing standards.
Aerolift
Altec
Armlift
Hi-Ranger
Holan
Lift All
Posi Plus
Reach All
Skyjacker
Skymaster
SkyVan
Stelco
Strato
Teco
Terex
Texoma
Versalift
Bucket Liners
Electrocution is the main hazard a bucket truck operator faces. A bucket liner is placed inside the aerial lift bucket to provide greater electrical insulation for the worker and improved bucket protection. The liners offered by Utility Equipment Parts are made of polyethylene plastic which is highly resistant to impact damage. Polyethylene maintains resistance in sub-zero temperatures as low as -130 F.
If you need help to determine what size bucket liner you need, please see the UEP-Guys-Cheatsheet-Liner-Replacement-Measurement or give us a call.
For your convenience, most bucket liner brands and sizes are in stock and can ship same day or next day.
Top Quality Assurance
You can be assured of our bucket liner quality. The American National Standards Institute (ANSI) standard A92.2 requires a bucket liner be tested and certified before it is approved for use. Each liner is also required to be retested annually to ensure quality. Our liners are tested and certified at 50kv or 70kv AC. UEP provides customers a written certificate guarantee with the serial number of the liner. You can be assured the bucket liner is proven and capable of protecting you and your employees.
To Protect and Preserve
Bucket liners save lives. Utility Equipment Parts offers liners for every aerial lift brand: Altec, Hi-Ranger, Teco, Holan, Lift-All, Reach All, and Versalift. Check out our selection of bucket covers and accessories to fully stock your utility truck.
Bucket Covers
UEP Bucket Truck Covers are made of fiberglass. Covers made of fiberglass are extremely sturdy, not easily broken and do not crack in cold weather, unlike guards made of plastic materials. UEP covers cost less than OEM.
Utility Equipment Parts offers Vinyl Bucket Covers that keep the weather elements out. UEP's soft bucket covers are made of heavy-duty vinyl-coated nylon which is waterproof and oil, gas and tear resistant.
UEP also offers bucket covers with foam between two layers of heavy-weight vinyl that has been heat-sealed. The foam-filled bucket covers create a dome-like effect over the bucket to allow maximum water run-off. Single-man and two-man bucket covers are available with elastic shock cords to ensure they are compatible with any kind of bucket. We offer a wide selection of bucket covers, giving you plenty of options to choose from.
Vinyl Bucket Covers
Waterproof
Oil & Gas resistant
Tear resistant
Resists wind-whip
Elastic shock cord sewn in the hem
4-foot lanyard included to secure the cover
The 2-ply vinyl cover with pocket features an opening for a 1" x 4″ thick piece of wood support.  The wood support boosts the height in the middle of the cover so water, ice or snow will run off the sides and the cover won't collapse.
We also sell heavy duty fiberglass bucket covers that are mounted using riveted straps with buckles, and solid polyurethane covers, such as the Tru-Fit Bucket Cover. The Tru-Fit Bucket Cover fits most of the major brands like Hi-Ranger, Holan, Altec and Terex Telelect boom trucks. These covers are a perfect permanent fit for compatible buckets, including both single man and two man buckets. Solid bucket covers provide durability since they run no risk of shrinking, sagging or tearing.
Tru-Fit Bucket Cover
Shaped to shed ice & snow
Tough, polyurethane cover seals the bucket
Easily removed or put on by one person
Strap buckle or snap cord closure
Fits permanently with no shrinking, sagging, or tearing

Additional Bucket Truck Accessories
UEP carries bucket accessories like saw scabbards

Saw Scabbards with outside or inside mount, both fiberglass or polyethylene plastic

Tool Boards Leather tool and supply holders are mounted on a hanging board
Tool Trays are offered in four sizes for inside or outside use
Aerial Aprons are designed to fit flat against the inside of the bucket providing both easy access to tools and maximum space for the lineman to work. We offer a wide variety of pocket configurations for your convenience. Our aprons are constructed of heavy-duty canvas or vinyl nylon, and for support a non-conductive rod is inserted into the top of the apron. The hook holes are reinforced with brass grommets.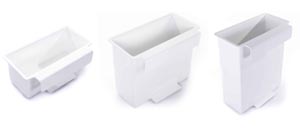 Aerial Tool Buckets are made of heavy-duty canvas or vinyl nylon and feature a solid round non-conductive molded top ring with a choice of bottom type — plastic, rubber, or unitized. Tool buckets are equipped with either a polypropylene rope handle or a nylon webbing handle. Rope holes are reinforced with brass grommets.

Read More…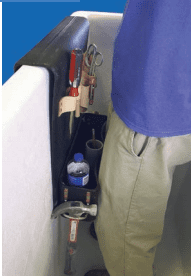 We have written about how to accessorize your bucket truck – bucket covers and tool trays to name a couple (see blog titled: Accessorizing Your Bucket Truck – Part I). You also might want to learn about a thigh brace that provides leg support.  Working in your bucket can be tough on your back and […]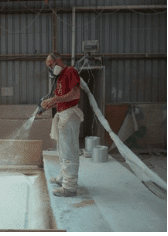 Has your fiberglass bucket turned gray from the grease and dirt, or yellow from the gel-coat aging process? Buckets can be professionally refurbished and look like new again.  If there is only minor damage, maybe all your bucket needs is a fiberglass patch or two.  Let's discuss the pros and cons. The refurbishing process begins […]