Brand Name and aftermarket Bucket Truck Buckets, Liners, Covers, & Additional Accessories
Utility Equipment Parts, offers brand name fiberglass bucket truck buckets & bucket liners for all the major brands of bucket trucks.  The UEP Guys also offer aftermarket parts for boom trucks too. These aftermarket replacement fiberglass buckets are made to meet all applicable ANSI standards at an extremely reasonable cost.
To protect your employees and your new bucket we also carry
Aftermarket Buckets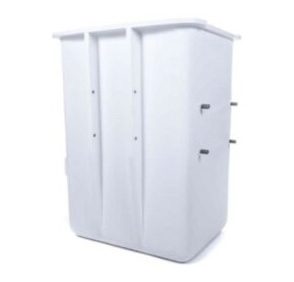 1 1/2 Man Replacement Bucket with Studs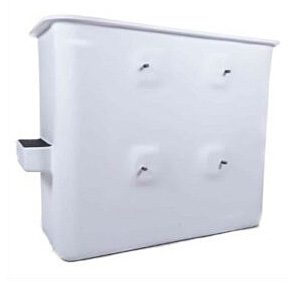 2 Man Replacement Bucket with Studs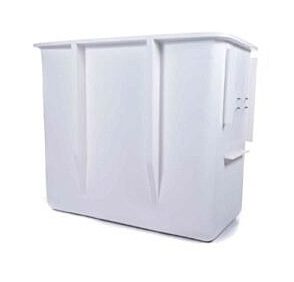 2 Man Replacement Bucket with Ribs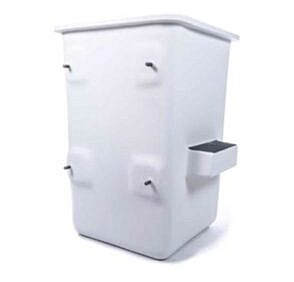 2 Man Replacement Bucket with Studs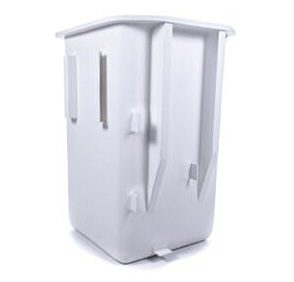 1 Man Replacement Bucket with Ribs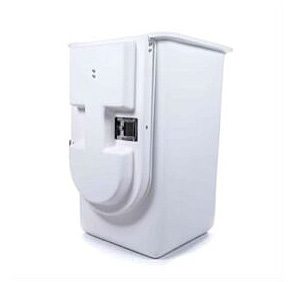 1 Man Replacement Bucket with U-Shaped Door
Utility Equipment Parts (aka the UEP Guys) offers aftermarket fiberglass bucket truck buckets & bucket liners for all the
major manufacturers of bucket trucks
. The aftermarket replacement fiberglass buckets are made to meet all applicable ANSI standards.  We offer
two-man replacement buckets  with rib mounts
one-man replacement buckets with stud mounts.
Some of the options available for boom truck platforms include:
steps
studs for upper controls
fiberglass angle for mounting upper control guards
various covers/guards; sheave guards, hose guards, platform covers, boom tip covers
safety decals
UEP will supply buckets with holes drilled in ribs when customer provides the template.
Lead time: many common buckets & liners are in stock.  We will ship them in a day or two so your new boom truck bucket can be quickly installed.
DISCLAIMER: Utility Equipment Parts, LLC is not sponsored by or affiliated with Altec or any of the brands listed below.   Neither Altec nor any of the other brands listed below manufacture, sell or distribute the goods advertised herein, and UEP makes no claim that the replacement fiberglass buckets manufactured for Altec or any other of these brands' vehicles comply with Altec or any other of these brands' manufacturing standards.
Aerolift
Altec
Armlift
Hi-Ranger
Holan
Lift All
Mat-3
Posi Plus
Reach All
Skyjacker
Skymaster
SkyVan
Stelco
Strato
Teco
Terex
Texoma
Versalift
Bucket Liners
A bucket truck liner is placed inside the bucket.  The key difference is that the liner provides insulation from electricity. Our liners last longer and weigh less due to a superior plastic grade not found in most competitors' liners. The liners offered by Utility Equipment Parts are made of polyethylene plastic and weigh on average 12% less than competitors' liners.  This lighter weight even adds to the truck's lift capacity.
When electrocution is the main hazard a utility man faces, a bucket liner becomes essential. Our liners insert into aerial lift buckets and provide greater electrical insulation for the worker and improved bucket protection.  In addition, polyethylene plastic is highly resistant to impact damage. Most importantly, the bucket liner still provides electrical protection should the liner sustain impact damage from tree limbs and other objects. We also offer 2 Safe Electrical Insulating Bucket Liners  for those who need the protection.
Polyethylene maintains resistance in sub-zero temperatures as low as -130 F. If the utility man must work through a harsh winter, he'll get a measure of comfort knowing he's still protected.
If you need help you determining what size of bucket liner you need, please see the UEP-Guys-Cheatsheet-Liner-replacement-measurement.
For your convenience, most bucket liner brands and sizes are in stock and can ship same day or next day.
Top Quality Assurance
You can be assured of our bucket liner quality. The American National Standards Institute (ANSI) standard A92.2 requires a bucket liner be tested and certified before it is approved for use. Each liner is also required to be retested annually to ensure quality. Our liners are tested and certified at 50kv or 70kv AC. When you receive your bucket liner, you can be assured the liner is proven and capable of protecting you.
To Protect and Preserve
Bucket liners save lives. Utility Equipment Parts offers liners for every sort of vehicle used by utility men. With Utility Equipment Parts you can get bucket liners for all the leading name brands: Altec, Hi-Ranger, Teco, Holan, Lift-All, Reach All, and Versalift.  You can also check out our selection of bucket covers and accessories to fully stock your utility truck. Ensure you're insulated for a life or death situation.
Bucket Covers
UEP Bucket Truck Guards are made of fiberglass, and are not easily broken like guards made of plastic materials used by some OEMs.  Our guards cost less than those from your OEM.
Utility Equipment Parts offers Bucket Covers that keep the weather elements out, and they come in a variety of colors and sizes.  UEP's soft bucket covers are made of heavy-duty vinyl-coated nylon. Heavy-weight vinyl-coated nylon is waterproof, oil and gas resistant, tear resistant, and designed to reduce wind whip.
Also, UEP offers bucket covers with foam between two layers of heavy-weight vinyl that has been heat-sealed. The foam-filled bucket covers create a dome-like effect over the bucket to allow maximum water run-off.  Single-man and two-man bucket covers are available with elastic shock cords to ensure they are compatible with any kind of bucket. We offer a wide selection of bucket covers, giving you plenty of options to choose from.
Vinyl Bucket Covers
Waterproof
Oil & Gas resistant
Tear resistant
Resists wind-whip
Elastic shock cord sewn in the hem
4 foot lanyard included to secure the cover
Covers use different means to allow for maximum water run-off.  The black vinyl cover with pocket for wood slat features a pocket for a 1" x 4″ thick piece of  wood support to boost height in the middle of the cover so water may run off the sides.
We also sell heavy duty fiberglass bucket covers  that are mounted using riveted straps with buckles, and solid polyurethane covers, such as the Tru-Fit Bucket Cover, fitting most of the major brands, like Hi-Ranger, Holan, Altec and Terex Telelectboom trucks.  These covers are a perfect permanent fit for compatible buckets, including both single man and two man buckets. Solid bucket covers provide durablity since they run no risk of shrinking, sagging or tearing.
Tru-Fit Bucket Cover
Shaped to shed ice & snow
Tough, polyurethane cover seals the bucket
Easy removed  or put on by one person
Strap buckle or snap cord closure
Fits permanently with no shrinking, sagging, or tearing

Additional Bucket Truck Accessories
We carry bucket accessories like saw scabbards

Saw scabbards for outside or inside use for both fiberglass or polyethylene plastic

Tool Boards are made of leather. Tool and supply holders are mounted on a hanging board
Tool Trays are offered in four sizes for inside or outside use
Aerial Aprons are designed to fit flat against the inside of the bucket providing both easy access to tools and maximum space for the lineman to work.  We offer a wide variety of pocket configurations for your convenience. Our aprons are constructed of heavy-duty canvas or vinyl nylon, and for support a non-conductive rod is inserted into the top of the apron.  The hook holes are reinforced with brass grommets.

Bucket Accessories, Tool Bucket

s

Aerial Tool buckets are made of heavy-duty canvas or vinyl nylon and feature a solid round non-conductive molded top ring with a choice of bottom type — plastic, rubber, or unitized.  Tool buckets are equipped with either a polypropylene rope handle or a nylon webbing handle.  Rope holes are reinforced with brass grommets.

Read More…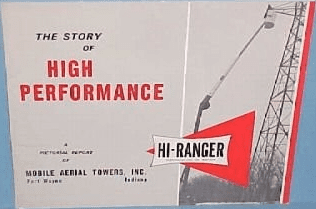 Did you know that the Hi Ranger joystick, aka the "pistol grip" was used on bucket trucks long before kids began moving Mario and Luigi from room to room with Play Station controllers? Known as "the Cadillac of bucket trucks," the story of Hi-Ranger bucket trucks demonstrates their ability to innovate from the start. The […]
Imagine that you're working with your bucket truck, cutting tree limbs with your chain saw. You're in the bucket, 60 feet high. It's quitting time, and just before you slide the saw back into its holder, the blades take a chunk out of the bucket. By the looks of your bucket, this may have happened […]