[su_row][su_column size="1/2″ center="no" class=""]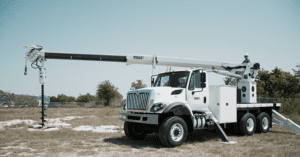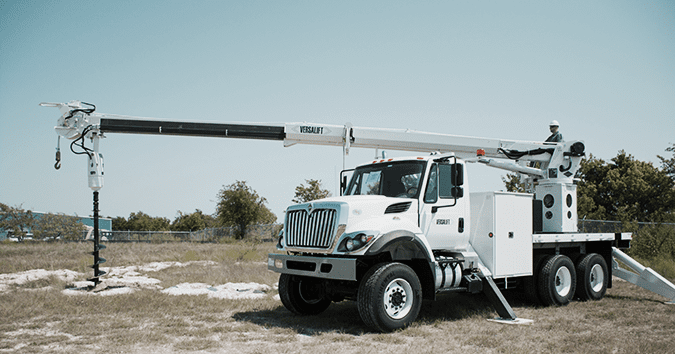 A Digger Derrick is a hydraulic-powered piece of equipment used to dig holes, set poles and work in a variety of materials such as dirt or rock. Digger Derricks are often used to complete construction and telecom/cable jobs.
Why Use A Digger Derrick?
Digging holes for replacement telephone and cable poles
Lifting and setting new poles in place
Digging out stumps
Digging wells
Turning screw anchors
You may need to replace auger and auger parts:
Auger heads
Auger teeth
Auger bits
Auger shank plates
Auger hubs and adapters
With the correct parts your drill rig should last a long time and keep digging through most materials from regular soil to solid rock. UEP carries a wide range of mission critical digger derrick accessories such as:
Contact us today, we will help you find the right part at the right price![/su_column]
[su_column size="1/2″ center="no" class=""]
Brand Name/OEM Digger Derricks Supported by the UEP Guys
Pengo is one of the best known suppliers of augers, and we also supply these brands:
Terex
Versalift
Altec
Frost Auger Tooling
While UEP specializes in Pengo and Terex augers, we also supply OEM parts for:
Kenworth
Freightliner
Peterbuilt
Skylift
Bobcat
International
Ford
GMC
McElroy
Boom arms with augers can even be added to farm tractors and track construction vehicles.
Read Our Digger Derrick Posts
[su_posts posts_per_page="2″ excludeid="5040″ tax_term="11″ order="asc" orderby="rand"]
[/su_column][/su_row]