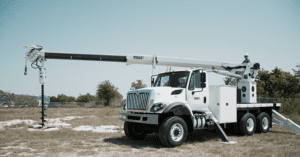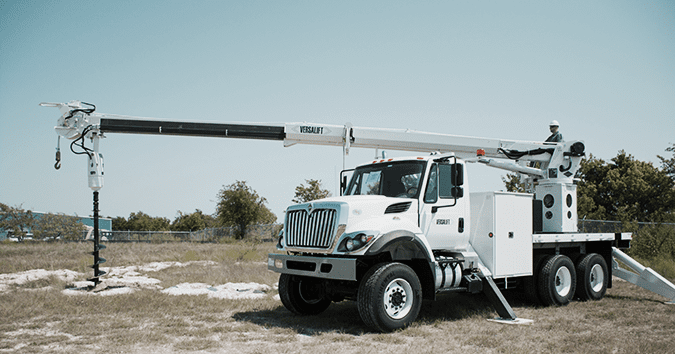 Many think of bucket trucks when they think of utility trucks. Did you know that digger derricks play an important role in infrastructure and construction too?  A Digger derrick is a hydraulic powered auger which can create a hole up to 30  inches round and more 10 feet deep.  Drill rigs can perform a  wide variety of tasks including:
digging holes for replacement telephone and cable poles
lifting and setting new poles in place
digging out stumps
digging wells
turning screw anchors
No matter who manufactured your digger derrick or drill rig; you need a dependable source of replacement auger parts such as
auger heads
auger teeth
auger bits
auger shank plates
auger hubs and adapters
With the correct parts your drill rig should last a long time and keep chewing through anything from regular soil to solid rock.  We also carry a wide range of mission critical digger derrick accessories such as:
While we specialize in Pengo and OEM parts for the rigs listed above,  to provide economic choice for our customers, we also offer aftermarket augers and auger parts.
Contact us today, we will help your find the right part at the right price!
Brand Name/OEM Digger Derricks Supported by the UEP Guys
Pengo is one of the best known auger companies, however there are two types of digger derricks. Complete drill rig trucks made by companies such as
Terex
Versalift
Elliot
Altec
Reach All
Pitman
We also support rig trucks made by adding boom arms and augers to truck bodies; made by companies such as (but not limited to):
Kenworth
Freightliner
Peterbuilt
Skylift
Bobcat
International
Ford
GMC
McElroy
Boom arms with augers can even be added to farm tractors and track construction vehicles.
Read More Digger Derrick Posts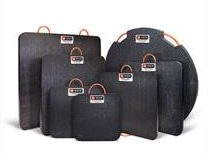 Bucket trucks and cranes are equipped with outriggers to ensure stability when the truck is being used. Outriggers act as balances to keep the machines from leaning too much to one side or the other; they lift the entire truck off the ground – tires and all. If that sounds unbelievable to you, you may […]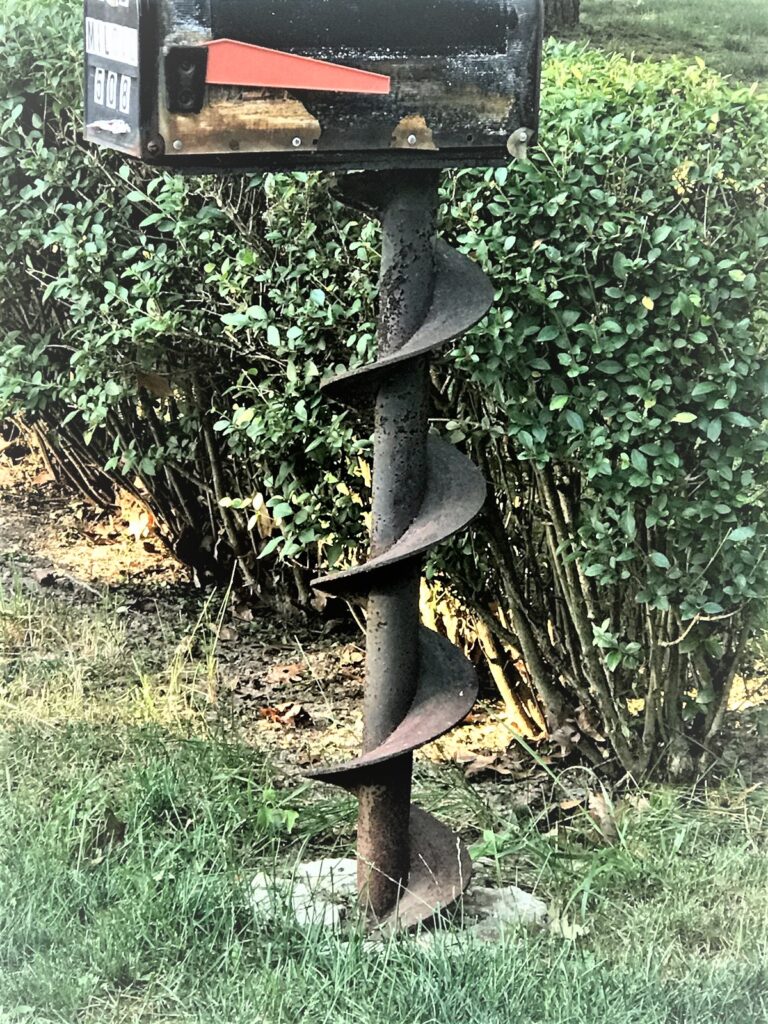 A quick chat with Robert Frost of Frost Auger Tooling The UEP Guys sat down with Robert Frost of Frost Auger Tooling, Inc.  If we did podcasts, this would have been a good one.  But alas, we thought having a blog for you to read at your leisure was even better than a podcast! Frost […]