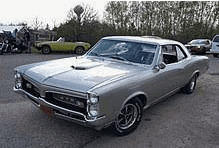 Who can forget the muscle cars of the 60's and 70's?  The Pontiac GTO was the poster child.  Here's how Ronny & the Daytonas put it:
Little GTO
You're really lookin' fine
Three deuces and a four-speed
And a three-eighty-nine
Oh wait, this blog is supposed to be about PTO's, not GTO's. 🙄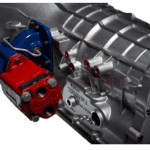 So, what the heck is a PTO?  Per Wikipedia, a power take-off (PTO) is any of several methods for taking power from a power source, such as a running engine, and transmitting it to an application such as an attached implement or separate machine. PTO and pump attached to an engine shown to the right.
The machine we want to focus on today is our favorite subject – bucket trucks.  The PTO attaches to the truck's transmission and transfers power from the truck's engine to a hydraulic pump via the PTO's output shaft.  Once engaged, the truck's engine can be revved to generate more hydraulic power to operate the bucket truck's boom.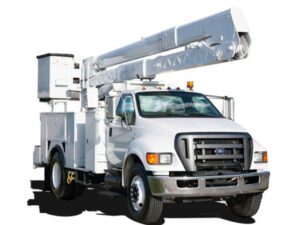 It's a simple concept that originated in the U.S. on an International Harvester tractor in 1918.  The business of farming would never be the same.  Here are some machines that we see all the time that are driven by a power take-off mechanism:  the water pump of a fire engine, the hydraulic cylinder of a dump truck, the winch on a tow truck. The list is endless.
A PTO at the rear end of a farm tractor:
Back to Ronny and the Daytonas … C'mon and turn it on, wind it up, blow it out, GTO.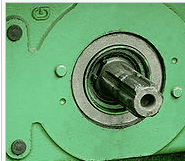 If you would like more information about how Utility Equipment Parts can help with getting parts and accessories for your unit, contact the UEP Guys today.
You can also contact Utility Equipment Parts (UEP) for parts and accessories for your digger derrick or crane.
The UEP Guys
We  Know Parts!!