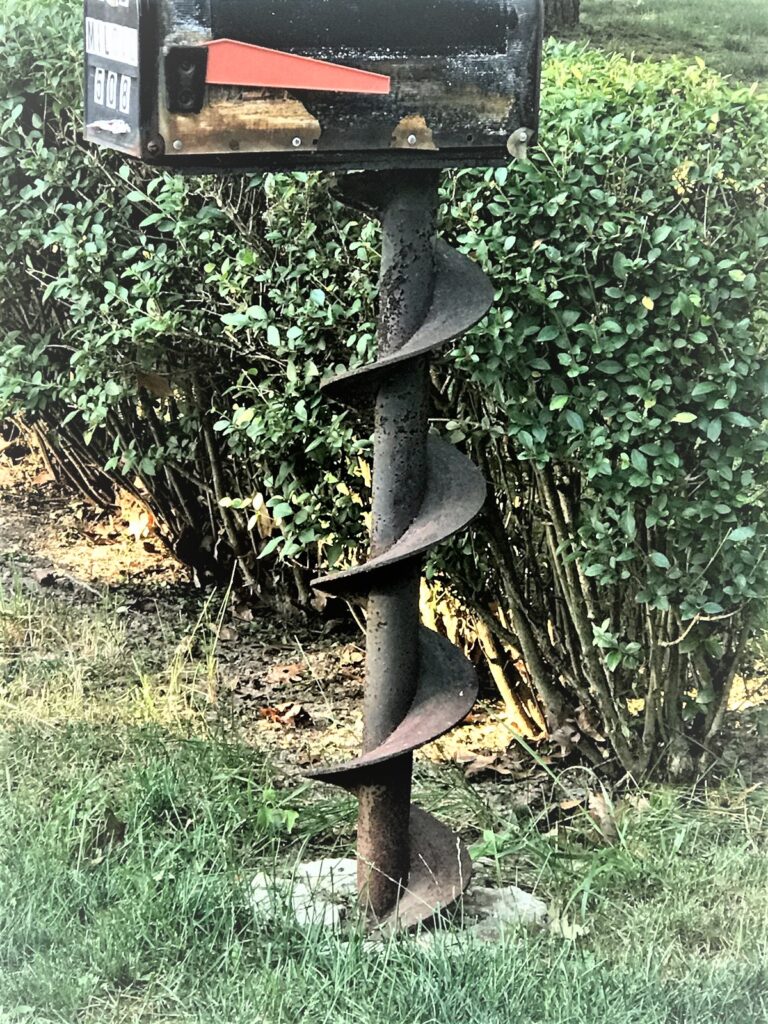 A quick chat with Robert Frost of Frost Auger Tooling
The UEP Guys sat down with Robert Frost of Frost Auger Tooling, Inc.  If we did podcasts, this would have been a good one.  But alas, we thought having a blog for you to read at your leisure was even better than a podcast!
Frost Auger is proud of their product, and they deserve to be – they use only quality, American-made steel.  No shortcuts – their auger shafts are heavy duty DOM tubes, not piping.  For you steel geeks out there, you know that DOM (Drawn over Mandrel) tubing is very high quality.
You won't see this little dinky auger anywhere near their factory.  But what a clever idea for a mailbox for an auger lover!  🙂
Frost Auger's most popular auger is a beast – they call it the Double Row Bullet Tooth Digger Derrick Rock Auger.  That's a mouthful.  Speaking of a mouthful, as is obvious in the picture below, this auger has a double row of rock teeth.  This double row reduces uncut material in half.  The auger has heavy duty 3/4" flighting – also available with 1" flighting.  If desired, Frost offers an upper flighting option of ½" steel.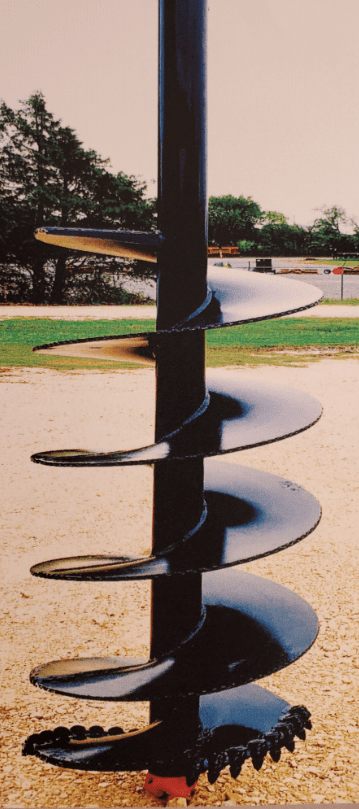 It seems simplistic to say, but you can cut dirt with a rock auger.  And that explains why Frost's double row bullet tooth auger is their most popular model.
Another cool option with augers is that some are convertible.  If you are drilling in rock and dirt, the convertible auger is worth investigating.
Frost offers "Quick Change" boring heads for medium-duty and light-duty use.  The carbon tooth option is even strong enough to drill through arctic perma-frost.  Now that is some auger!
UEP is a distributor for Frost Augers.  We not only offer augers, but also auger parts – replacement teeth, boring heads, and even hard rock core barrels.
We don't do mailboxes … or windows, but we would be happy to talk with you about the convertible auger option or help you get any auger bits and pieces you need!
Also contact Utility Equipment Parts (UEP) and the UEP Guys for any of your bucket truck or digger derrick parts and accessories needs.
The UEP Guys
We  Know Parts!!