As cooler weather settles in, few things are more appealing than watching a movie with a big bowl of buttered popcorn.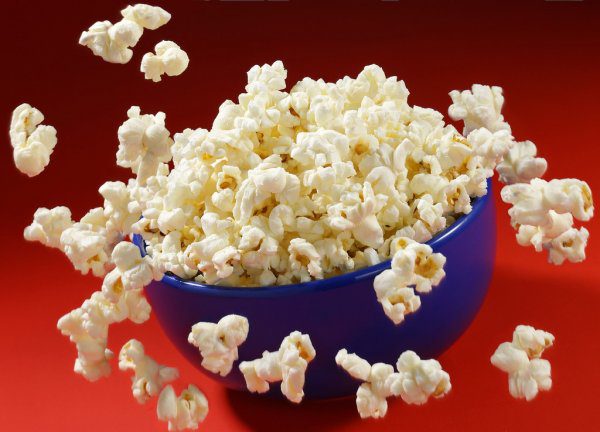 It is also a badly kept secret that movies which are considered Oscar-worthy are often released later in the year. In honor of movies, the Oscars, and bucket trucks we thought we should explore the role of bucket trucks and the movies.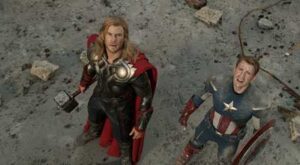 Aerial shots, also commonly known as bird's-eye view, raised overhead, elevated shot, God's-eye view, etc. are a vital story-telling element of all films.  These shots give film producers the opportunity to give viewers a different perspective and understanding of the characters and/or action by showing these elements from the context of the area around it.  Did you know that bucket trucks provide a safe and flexible option for film producers to obtain above these above ground shots?  Bucket trucks are readily available, more cost effective, easier to deploy, and more mobile than traditional built platforms.  Combine high-tech camera equipment (stabilizers, gimbals, or Steadicams) with bucket truck booms ranging from 30 feet to over 100 feet, and you get lots of room for creative camera work.  Film producers with tight budgets and smaller requirements for height might even opt for a spider lift.
The flexibility and cost effectiveness of bucket trucks have been discovered by still photographers too. Need a lift to take a picture of a large group, facility, or site?  A bucket truck or lift can give you the extra height you need to get the perfect picture.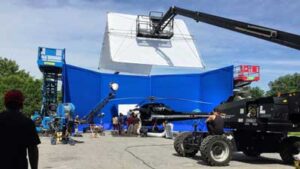 Before there were bucket trucks, aerial shots were taken from balloons. Today, in addition to bucket trucks and cranes, there are companies that make specialized aerial lifts for camera work and the lighting movie shoots require.  Drones can be used to take overhead shots too.  When you watch your next movie, when you see above ground footage or a crowd, car chase, or mood setting scenery, just think it might have been taken by someone in a bucket truck.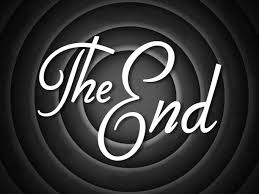 The UEP Guys may not be your best source for movie recommendations, but we are a great source for Altec, Hi-Ranger, Terex and other manufacturers' parts and accessories, including winch ropes and augers … to name a couple. Contact us today!