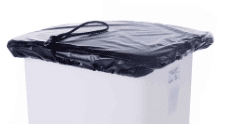 Your truck may be a fine-tuned machine, and you can accomplish all that you need to, but you might want to make things even better by accessorizing your bucket truck.  Let's start with a basic necessity and comfort issue: have you ever stepped into your bucket and gotten your boots wet?  A bucket cover is a simple solution.
A vinyl bucket cover will keep your bucket dry and it's reasonably priced.  You can improve the performance of a basic bucket cover with enhancements that keep rain water from pooling on top – some are foam-filled, and some have a pocket underneath for a wood slat that maintains top support.   And they come in a variety of colors to fit your personality and your company's colors.  If you like, we can add your company logo!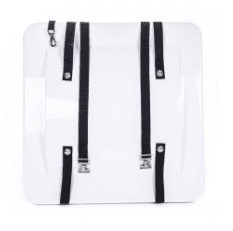 Another popular bucket cover is the rigid kind, made of plastic or fiberglass.  They'll last as long as you own your bucket truck.  Straps are included to secure the cover.  These fit snugly and will definitely keep water out of your bucket.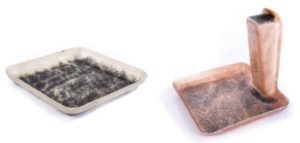 Now that your boots are dry, you might also like a scuff pad that prevents slipping while you are standing and working in your bucket.  Scuff pads are made of fiberglass, so they're strong.  They come with or without a step included.  After being in your bucket all day, you might even like having the step so you can step up to the next part of your day..

Keeping yourself organized and safe while working in your bucket is important. There are many products that will help you keep your tools organized and tidy making at least part of your work easier.
tool bags
saw scabbards
tool buckets
tool trays

Bucket Accessories, Saw Scabbard
These tools come in all kinds of shapes, sizes, and color to make accessorizing your bucket truck easy and even fun.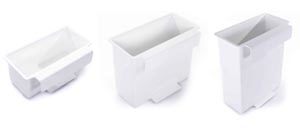 Utility Equipment Parts can help make your work safer, more efficient, and more comfortable by accessorizing your bucket truck.  Check these guys out,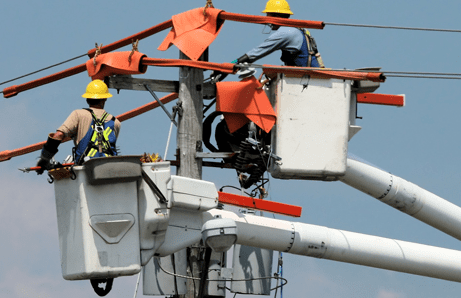 they have the right idea … they are fully accessorized and ready for the day!
Contact Utility Equipment Parts (UEP) today for any parts and accessories for your bucket truck, digger derrick or crane.
The UEP Guys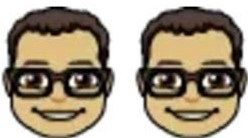 We  Know Parts!!
.