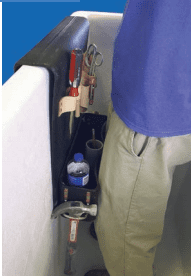 We have written about how to accessorize your bucket truck – bucket covers and tool trays to name a couple (see blog titled: Accessorizing Your Bucket Truck – Part I). You also might want to learn about a thigh brace that provides leg support.  Working in your bucket can be tough on your back and your legs can get tired too.
Our thigh brace helps to relieve back strain by giving you something to lean against and provides a convenient spot to store tools as well.   In other words, the thigh brace is a cost-effective alternative that provides the same benefit as the more expense toe-space design some buckets have.  Either option achieves the same end-result which is to relieve strain on the back.
Our universal thigh brace hangs from the lip of any bucket and can be further accessorized to include a tool tray or tool pouch.  What's not to like!
Contact Utility Equipment Parts (UEP) today for any parts and accessories for your bucket truck, digger derrick or crane.
The UEP Guys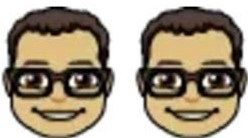 We  Know Parts!!
Thank you to Plastic Composites Company (PCC) for providing us with information for this blog!