Pengo for High-Quality, Durability and Strength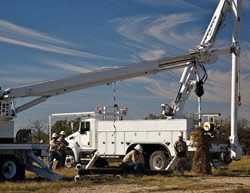 Utility Equipment Parts is proud to carry Pengo augers, replacement parts, and accessories to provide you access to the best equipment the industry offers and make it easy for you to handle all your jobs, whether your are digging through soft soil, clay or the hardest rock.  UEP will supply you with:
auger bits
auger teeth
adapters
pilot bits
carbide teeth
dirt teeth

auger accessories you need to keep your digger derrick up and running. The high-quality products from Pengo are built to withstand your toughest jobs. Pengo augers and auger teeth are designed to increase efficiency and accuracy of your work on every utility job. The innovative products from Pengo are available at cost-efficient prices, so you can provide superior results at costs you can afford.  With long-lasting functionality, innovative designs, and superior performance, you can confidently invest in the Pengo products from Utility Equipment Parts.
About Pengo
Pengo was established in 1950 near San Francisco, California to design and manufacture utility industry equipment to pull and tension high voltage transmissions lines. The company later developed augers to drill efficiently in difficult conditions.  Within a few years, Pengo held over 169 patents, most of which are still the basis for current drilling industry standards. The Aggressor auger line is the latest patented product that has been chosen by the leading dealers, distributors, and OEM (Original Equipment Manufacturers).
Today, Pengo is the largest manufacturer of augers and related wear parts in the world, serving the utility, construction, agriculture, foundation, and major worldwide OEM customers. The Pengo auger line has been expanded to include forged, cast and fabricated bucket teeth in addition to a line of mini-loader attachments and foundation drilling tools and components.
Pengo Augers are Designed to Perform and Last
Thanks to a Pengo Auger, your digger derrick can be the most versatile tool you own. Engineered to perform and deliver, a Pengo auger will quickly remove debris from the excavation site and get a true-to-plumb result every time. The heavy duty carbide teeth won't get clogged with dirt, and if that isn't enough, you can stock a variety of teeth for different applications. Pengo augers continue to offer reliable performance, which is why they are trusted by so many.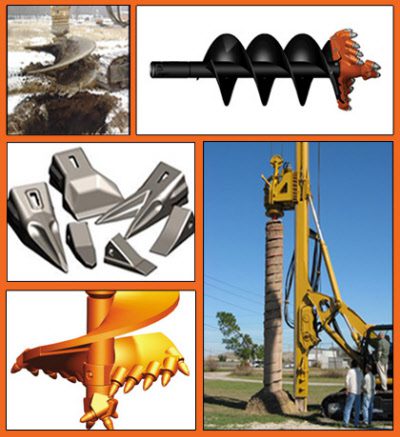 Pengo augers are trusted by municipalities and professionals around the world thanks to their unrelenting commitment to quality and performance. Every auger and accessory is built to outlast and outperform the competition. A Pengo auger is not just another tool; a Pengo auger is an investment that reduces labor times, and bolsters efficiency. You will not find a better auger anywhere else – don't settle for an inferior product. No matter what material you need to work with you can handle it with the right Pengo auger. Rip through dirt, stone, and obliterate rocks; nothing will stand in your way.
One digger derrick has limitless possibilities thanks to the countless accessories that it can be equipped with. For example, an extension shaft adds 72" to your effective drilling depth, and rock ripping shanks make tough soil a breeze to work through. Get the job done fast, and get it done right. Let Utility Equipment Parts be your primary resource for Pengo auger accessories. Whatever you need to drill, we have the right part for the job.