Hi-Ranger Bucket Trucks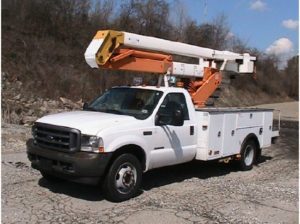 Are you looking for parts or accessories for your Hi-Ranger bucket truck? Utility Equipment Parts supplies a wide range of parts for all 3 types of Hi-RANGER.  These aerial devices are manufactured by Terex Telelect including:
telescopic
overcenter
non-overcenter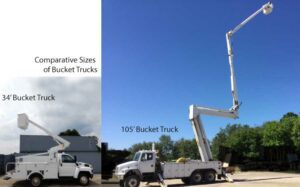 These versatile boom trucks have working heights from 34 to 105 feet.  Booms and buckets can be mounted on a variety of chassis types. Utility Equipment Parts carries the following types of parts for the  different versions of the Hi-Ranger, carries:
parts
accessories
essential electrical safety equipment
If you have questions about the best HI-RANGER aerial device, boom truck parts, or HI-RANGER bucket truck accessories to meet your needs, call Utility Equipment Parts today, Toll Free, 877-761-5940
If there is any utility truck accessory or part for HI-RANGER or any other manufacturer which you do not see on this website, please call us! It is impossible to list our entire inventory of parts available for your bucket truck or utility vehicle but listed below are some of our more popular parts. Call today or use our online form for additional information.
Want to learn more about the history of Hi Ranger Bucket Trucks?  Read our blog to learn more about the innovative and fascinating history of what is known as the "Cadillac" of bucket trucks.  We even talk about their connection to video gaming joysticks!
Valve Rebuilds for Hi-Ranger Bucket Truck Upper Controls
Are you having an issue with your bucket controls working smoothly or have your controls even  stopped working altogether? Let our experts at Utility Equipment Parts help you.  We may be able to rebuild your upper control valve and/or your lower control valve.
Utility Equipment Parts is committed to providing the most comprehensive service to our customers, from equipment parts to expert rebuilding services.
Check out our blogs about bucket trucks!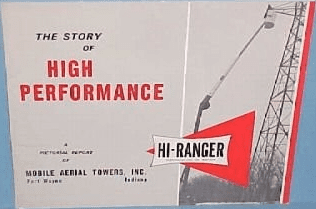 Did you know who invented the bucket truck joystick, aka the pistol grip? It was Hi-Ranger. Hi Ranger invented the grip a few decades before kids began moving Mario and Luigi from room to room with their Play Station joysticks. Known as "the Cadillac of bucket trucks," the story of Hi-Ranger bucket trucks demonstrates their […]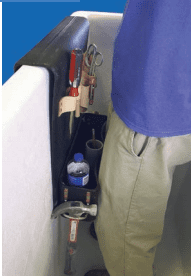 We have written about how to accessorize your bucket truck – bucket covers and tool trays to name a couple (see blog titled: Accessorizing Your Bucket Truck – Part I). You also might want to see about a thigh brace that provides leg support.  Working in your bucket can be tough on your back.  The […]